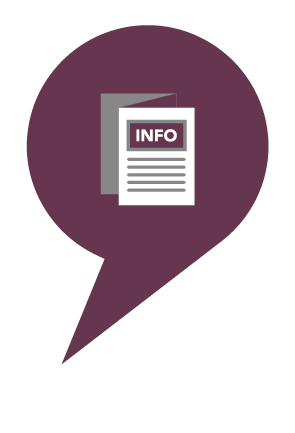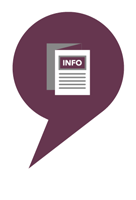 Data Protection declaration
1. Overview data protection
General information
The following notes give information as to what happens to your personal data when you visit our site. Personal data is information that can be used to establish your identity. For detailed information on data protection, please see our data protection declaration below.
Data collection on our website
Who is responsible for the collection of data on this website?
Data processing on this site is done by the site owner. You can find his details in the imprint.
How do we collect your data?
Data is being collected by you providing it, for example in the contact form. Other data is automatically recorded by our OT systems when visiting our website; mainly technical data such as the type of browser or time of page view. The recording of data happens automatically as soon as you log on to our page.
What do we use your data for?
Parts of the data is being recorded to ensure the correct provision of this website. Other information might be used for the analysis of your user behaviour.
What are your rights?
You are entitled to receive information concerning the data stored in relation to your person at any time, including origin and recipient of this data, the purpose of data processing. You also have the right to correct, lock or delete data. Feel free to contact us with any further questions regarding data protection under the email address provided in the imprint. You also have the right to appeal in front of the competent supervisory authority.
Analysis tools and third-party tools
Your surfing behaviour can be statistically analysed when visiting our website. This happens mainly by using cookies and so-called analysis programs. Your surfing behaviour is generally anonymous; the surfing behaviour cannot be traced back to you. You can object to this analysis or prevent it by not using certain tools. For more details, see the data protection declaration below.
2. General notes and mandatory information
Data protection
The provider of this site takes the protection of personal data very seriously. We handle your data confidentially and in accordance with legal provisions. When visiting this website, personal data will be collected. Personal data is data that can be used to establish your identity. This data protection declaration explains, which data is collected and for what purpose we use it. Please note that the transfer of data on the Internet (for example when transmitted by email) may be subject to security gaps. The complete protection of data from third party access cannot be guaranteed.
Responsible authority
The responsible authority fort he data processing on this website is:
Hotel Mosella
André Faßbender
Zehnthausstraße 8
56859 Bullay
Germany
Phone: +49 (0)6542 93 78 0
Email: info@hotel-mosella.de
Responsible authority is the natural or legal person, who decides alone or together with others on the purpose and way of processing of the personal data (such as names, email address).
Revoking your consent for data processing
Many data processing procedures require your express consent, which you may revoke at any moment. Once given, such consent can be revoked by simple email at any moment. The legality of processing data up to the moment of such revocation remains unaffected.
Right to appeal with the competent supervisory authority
In case of a breach of data protection, the concerned party is entitled to a right to appeal with the competent supervisory authority. The competent supervisory authority for data protection matters is the state data commissioner for data protection of the federal state, in which our company has its seat. A list of commissioners can be found under: https://
www.bfdi.bund.de/DE/Infothek/Anschriften_Links/anschriften_links-node.html.
Right to data portability
You are entitled to request data, which we processed based on your permission, for yourself or a third party in a current, machine-readable form. Such request can only be fulfilled if technically possible.
SSL or TLS encryption
For security reasons, this site uses SSL or TSL encryption for the transfer of confidential content, such as orders or requests sent to our site operator. You will recognize an encrypted connection if the address bar of the browser changes from "http://" to "https://" and a padlock icon appears.
Once the SSL or TSL encryption is activated, data transferred to us cannot be seen by third parties.
Information, blocking and deletion
According to applicable legal provisions, you have, at any time, the right to gain knowledge of the data stored concerning your person, the origin and the recipient of the data as well as the purpose of the storage as well as the right to request their blocking or deletion. Please contact us at the address provided in the imprint with any questions regarding personal data.
3. Data collection on our website
Cookies
The internet sites use so-called cookies on several pages. Cookies do not damage to your computer and do not contain any viruses. Cookies help us to make our offer more user-friendly, more effective and safer. Cookies are small files stored on your computer and saved by your browser. Most of the cookies used by us are so-called "Session-Cookies", which are automatically deleted once you leave our site. Other cookies remain stored on your device until deleted by you. These cookies allow us to recognise your browser at your next visit. You can configure your browser so as to be informed about the placement of cookies, to decide to accept these on a case-by-case basis. When deactivating cookies, some functions of this website can be restricted.
Cookies required for the electronic process or for the performance of specific functions such as the shopping cart, are being stored according to Art. 6 Abs. 1 lit. f DSGVO. The website owner has a justified interest in storing cookies in order to be able to ensure the technical error-free and optimised provision of his services. As far as other cookies (such as cookies for the analysis of your surfing behaviour) are stored, then they are addressed separately in this data protection declaration.
Contact form
When sending us a request via our contact form, the information contained in the form including your contact data will be saved for the purpose of processing your request. This data will not be transferred without your consent.
The processing of data entered in the contact form therefore only occurs with your consent (Art. 6 Abs. 1 lit. a DSGVO). You can revoke such consent at any time by sending us a simple email. The legality of data processing procedures up to the moment of revocation remains unaffected. Data given in the contact form remains with us until you request them to be deleted, you revoke your consent, or the data storage is cancelled (for example after the processing of your request is completed).
Mandatory statutory provisions – in particular retention periods – remain unaffected.