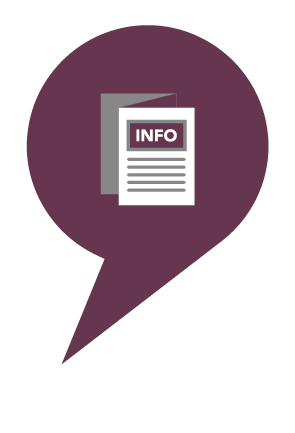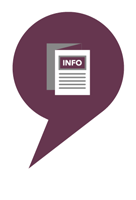 Provider pursuant to § 5 TMG
André Faßbender
Hotel Mosella
Zehnthausstraße 8
56859 Bullay
Contact:
Phone: +49 (0)6542 93780
Email: info@hotel-mosella.de
VAT:
VAT Identification number pursuant to §27 a VAT law: DE240641708
Dispute settlement:
The European Commission offers a platform for online settlement of disputes (OS):
https://ec.europa.eu/consumers/odr.
For our email address, please see imprint.
We are not willing or obligated to enter dispute resolution proceedings before a consumer arbitration board.
Liability for content:
As a service provider, we are liable for our own content on this website according to § 7 Abs.1 TMG. Pursuant to §§ 8 to 10 TMG, we, as service providers, are not responsible to monitor transferred or stored information of third parties or to research circumstances that suggest an illegal activity.
The possible obligation for removal or blocking of usage of information remains unaffected. Any liability in this respect is, however, only incurred from the moment that knowledge of the specific breach of law is obtained. If illegal activities come to our attention the corresponding contents will immediately be removed.
Liability for links:
Our offer contains links to external web pages of third parties, whose contents are not subject to our influence. We assume no liability for the content of external links, for which their operators are exclusively responsible. The linked pages were checked at the time the link was established for possible legal infringements and recognizable legal violations. However, permanent checking of the linked pages in terms of content is not reasonable without specific evidence indicating a legal infringement. If illegal activities come to our attention the corresponding contents will immediately be removed.
Copyright:
Contents and creations of this site are subject to copyright. Reproduction, processing, dissemination and any type of use beyond what is permitted under copyright requires written authorisation from the respective author and/or the manufacturer. Copies and downloads are only allowed to be used in a private and non-commercial way. n so far as the contents on this page were not created by the operator, third-party copyrights are respected. Contributions by third parties are identified as such. Nevertheless if you should become aware of a copyright violation we request that you notify us accordingly. When violations of rights become known, we shall remove such contents immediately.
Design and programming:
Ribbeck Werbemanufaktur GmbH & Co. KG
Neusser Straße 27-29
50670 Cologne
Phone: +49 221 30167786
E-Mail: info@ribbeck-werbemanufaktur.de
Picture credits:
Slider:
Picture Nr.1: Heinz M. Müller, "Bullay-Mosel" www.moselbild.de
Offers & Specials:
Picture Nr. 2: Heinz M. Müller, "Tulpen" www.moselbild.de
Picture Nr. 3: Heinz M. Müller, "Märchenland Bullay-Alf" www.moselbild.de
Picture Nr. 4: Heinz M. Müller, "Moselfähre vor Alf" www.moselbild.de
Picture Nr. 6: Heinz M. Müller, "Bullay im Schnee" www.moselbild.de
Picture Nr. 7: Heinz M. Müller, "Feuerwehr an Bullayer Herbstfest" www.moselbild.de
Picture Nr. 8: Heinz M. Müller, "Bullay-Alf im Winter" www.moselbild.de
Excursions:
Picture Nr.1: Heinz M. Müller, "Bullay-Mosel" www.moselbild.de
Picture Nr.2: Heinz M. Müller, "Ansicht von Alf" www.moselbild.de
Picture Nr.3: Heinz M. Müller, "Zell-Merl" www.moselbild.de
Picture Nr.4: Peter Latz, "Bad Bertrich-Herbst" www.moselbild.de
Picture Nr.5: Antoon Gadiot, "Burg Cochem" www.moselbild.de
Picture Nr.6: Mosel-Gäste-Zentrum Bernkastel-Kues, "Blick auf Bernkastel-Kues"
Picture Nr.8: ©ttm GmbH, "Porta Nigra"
Picture Nr.9: Piel Media, "Koblenz Deutsches Eck-Rhein-Mosel-Seilbahn"
Picture Nr.10: Heinz M. Müller, "Rast vor Bullay" www.moselbild.de